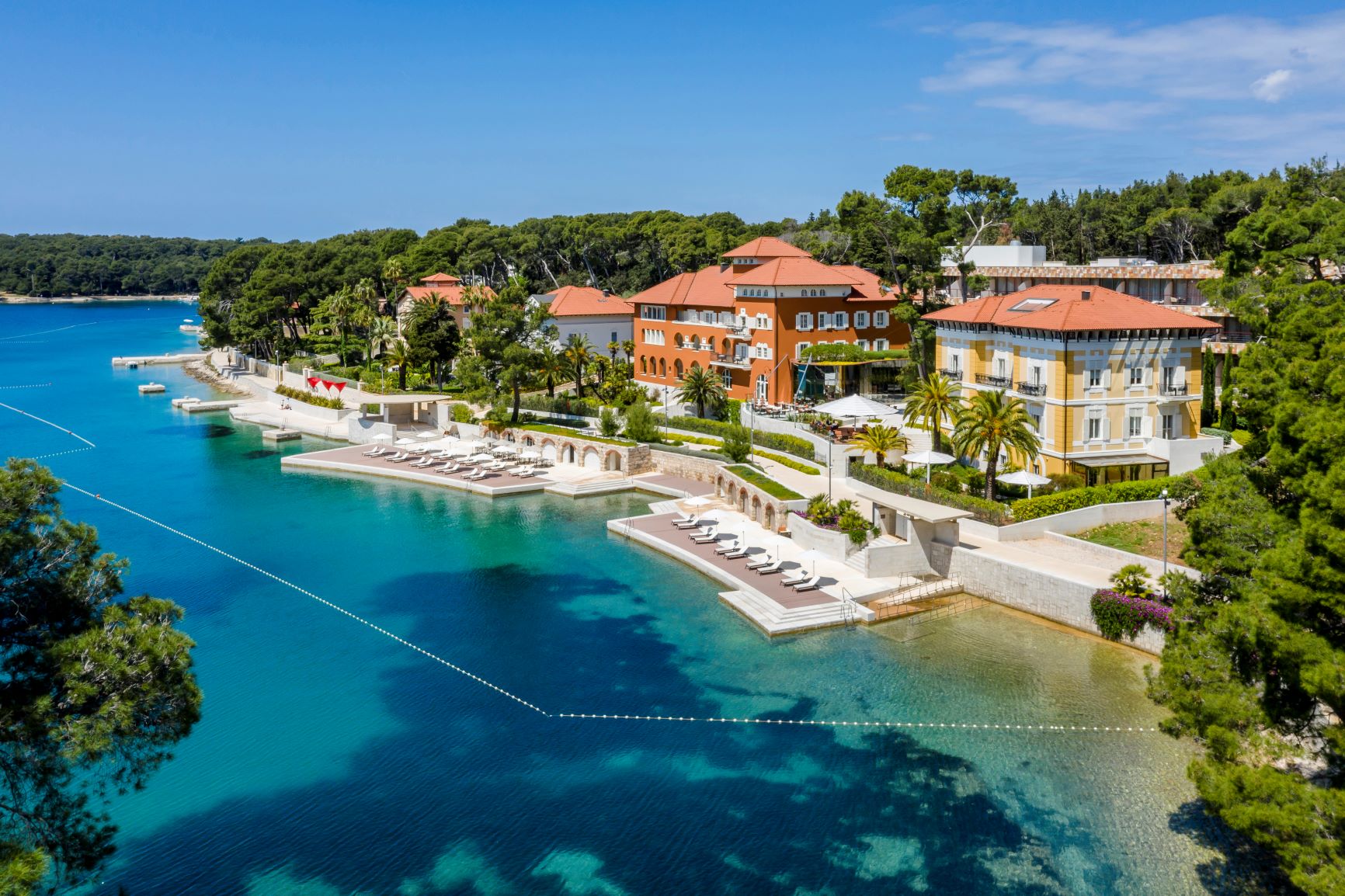 About Jadranka:
Jadranka Group has been successfully operating in the tourism, catering and commerce sectors in Croatia for more than 70 years since its founding in 1947. It is the largest employer on the islands of Cres and Lošinj employing up to 1,700 people including seasonal employees during the peak season. The Group ranks among the top companies in the country and is recognized for its commitment in investing in human resources, the continuing education of employees, and scholarships for students.
Jadranka turizam is the hospitality arm of the Group that owns and operates a number of camp sites and hotels on the Island of Wellness Losinj. Lošinj Hotels & Villas, its hotel brand consists of a Luxury Collection of highly acclaimed five-star hotels and ultra-luxury villas, as well as a Classic Collection of popular holiday resorts for couples and families at some of the most attractive locations on the island. The chain offers accommodation facilities for more than 3500 guests.
If you are looking for new business challenges apply for the position!
MARKETING DIRECTOR
Job description:
Manages Marketing department within Marketing and Sales business unit
Participates in development and execution of marketing plan strategies
Participates in development and execution of annual communication and advertising plan (on line / off line)
Participates in development and execution of social media communication strategies
Participates in development and management of Website content
Participates in development and management of on line booking
Participates in development and management of company's digital content strategy and communication through social media
Participates in development and management of identification of opportunities and development of integrated communication programs in line with the company's brand and goals
Develops and nurtures long-term business contacts with media in order to maximize the company's reputation
Participates in design and production of promotional materials for the company
Participates in design and creation of products in line with guest expectations and market trends
Collaboration with other organizational units on marketing activities
Participation in human resource management in the Department through employment recruitment, training program development, personal employee development plans and evaluation
Requirements:
Professional qualifications required:
Master's Degree or Specialist study in Economy, Marketing, Communications or Hotel Management
Required specialized/specialist knowledge in the profession/specialization (certificate, certification, decision) in the field of marketing, hotel management or communications
A minimum of five years work experience at the same or similar managerial job positions, of which a minimum of two years in a key position of hotel marketing in luxury segment of hotel industry
Active knowledge of English language spoken and written at the minimum level C1 and preferably knowledge of another foreign language
Knowledge of Croatian language is an advantage
Active use of MS office tools
Driver's license B category
Skills:
Developed organizational skills
Analytical skills
Leadership skills and relationship development
Communication skills (verbal and written)
Thoroughness and accuracy in work,
Responsibility, cooperation and reliability
Courtesy and hospitality
Propensity for teamwork
The successful candidate is expected to contribute positively to the implementation of Jadranka turizam's Vision and Mission, operate in a collaborative team setting, and maintain high productivity levels and quality of work.
Jadranka turizam offers:
work in an innovative and stimulating environment
accommodation and two meals (breakfast and one hot meal) free of charge
covered communication costs according to the company standard
fixed-term employment relationship with the possibility of extension
incentive compensation
reward program
internal education and training
We thank all applicants for their interest, however only those candidates selected for interviews will be contacted.